OROFINO NEWS
---
Taste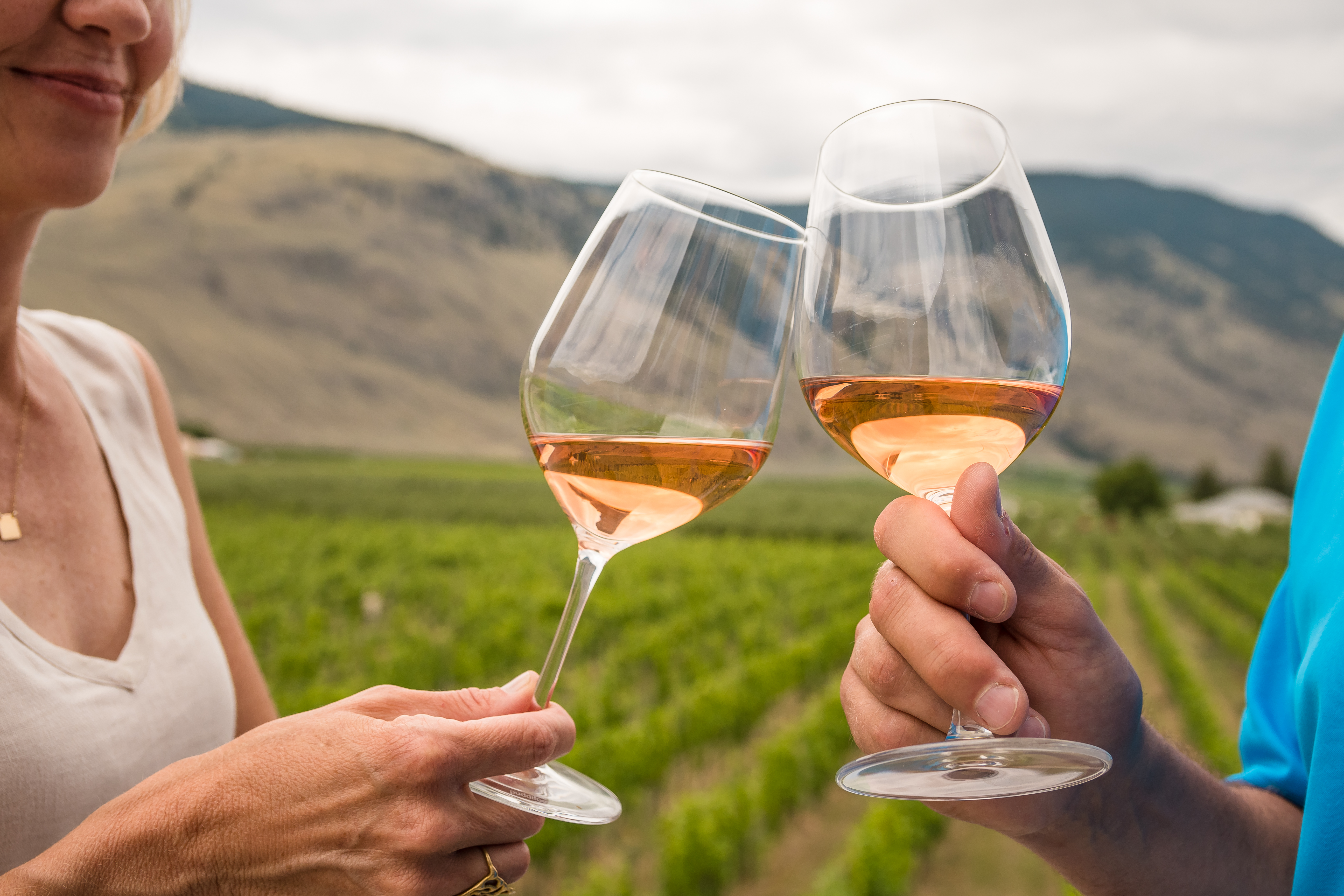 Taste the wines here at Orofino. We work with grapes from specific sites in the Similkameen Valley to make authentic delicious wines.
Visit our tasting room to experience our award winning wines and learn all about our Similkameen Valley terroir.
Stay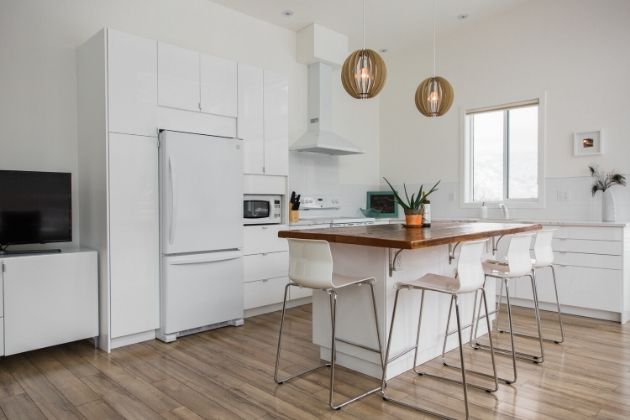 Stay in our luxury suites overlooking our vineyards. These 1 and 2 bedroom, full-service accommodations are the best place to discover all our valley has to offer.
Tour the sights and wineries or just chill out, Similkameen style with a glass filled with something great on your private deck.
Dine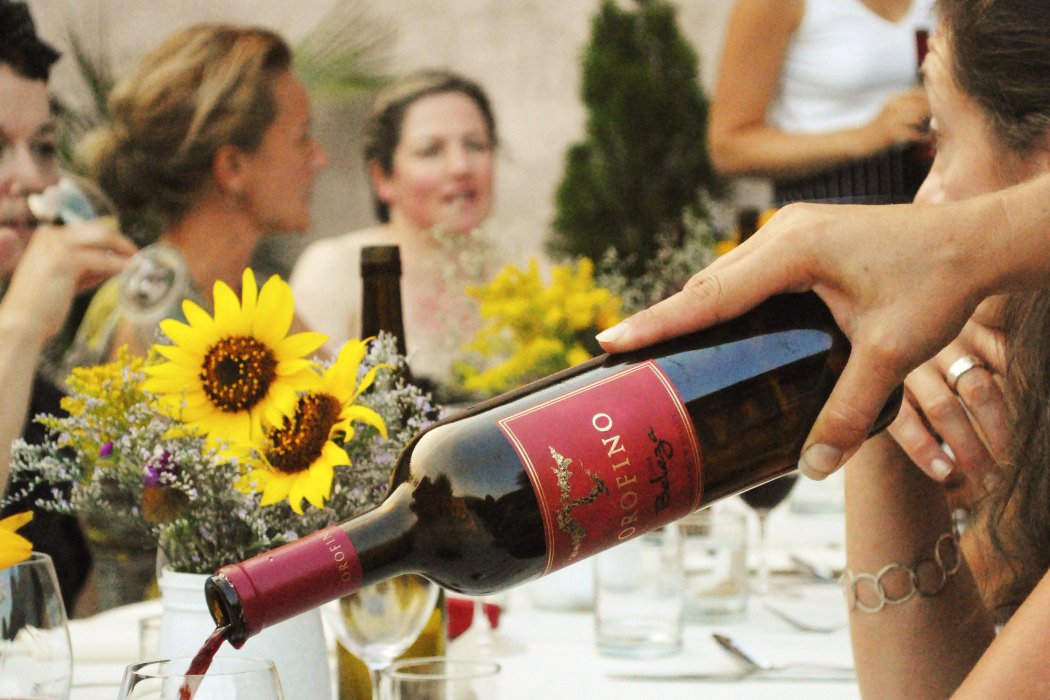 At one of our award-winning culinary events. The Farm Focus Dinner Series celebrates the best organic produce in our valley paired with a guest chef and Orofino wines from deep in our cellar. One long table, seats are limited. Our wine club members get first opportunity to experience these dinners so join The Collector's Club today!
---
March 2023 Newsletter
3 Steps to Taste Wine Like a Pro
We've all seen the pros approach a glass of wine. The whole process of getting wine down one's throat seems to be much more complicated than it probably should be. But why all of the ritual and steps taken to seal the deal and get the wine down the hatch? Let's break it down into 3 of the most important steps to taste like a pro.
1 - Swirl and sniff. Yes it's important. Swirling releases aromatic compounds to the air surrounding your intended target (the wine). These aromatics build up in a proper wine glass (a whole different topic) and leave themselves available to your nose when you take a nice long whiff. Enjoy it. Sometimes the aromatics can be the most enjoyable thing about a wine so don't miss your chance to indulge. You paid for those aromatics so savour them.
2 - Now that you've filled your nose with those aromatic compounds and your interest is peaked, let's get at it. I like to take a biggish mouthful. Not a small sip but not too much that you have to gulp it down. Your friends might see you take an oversized swig and start to worry about your excessive enthusiasm for drinking wine. But take a medium sized mouthful and start to swish it around your mouth so that the wine touches all around. Note how the wine makes your mouth feel. Dry and puckery (high tannins/acid)? Or soft and slippery (low tannins/acid)? You might suck in a bit of air to further release flavours, but careful as that can go very wrong. Maybe practice that on your own before trying it in front of your friends, or worse, strangers.
3 - Evaluation. Let the wine go down and start to think about flavours. Often the first thoughts are the best. And there are no wrong answers. Just let it fly. And say it with confidence because you are right. Look for one or 2 descriptors. Cherry. Lime. Tobacco. And if it tastes like chocolate, say chocolate. Don't spew out "High mountain Cacao from Mozambique". You'd lose many points in your wine tasting circle. Bonus points for digging up some memory of something you ate sometime or some place you visited. But don't force that. Don't force anything. Could be wine gums chewed in a theatre, or maybe a childhood friend's basement (remember, not all descriptors have to be positive ones). Maybe the best question you could ask yourself, and those who shared the wine with you, is "would I buy this wine again?". That leads to some great conversation, probably some laughs, and likely another glass of wine.
That's all there is to it. A little bit of concentration, a little bit of confidence to voice opinions, and, maybe a companion who might be as interested in wine as you are!
Cheers!
- John Weber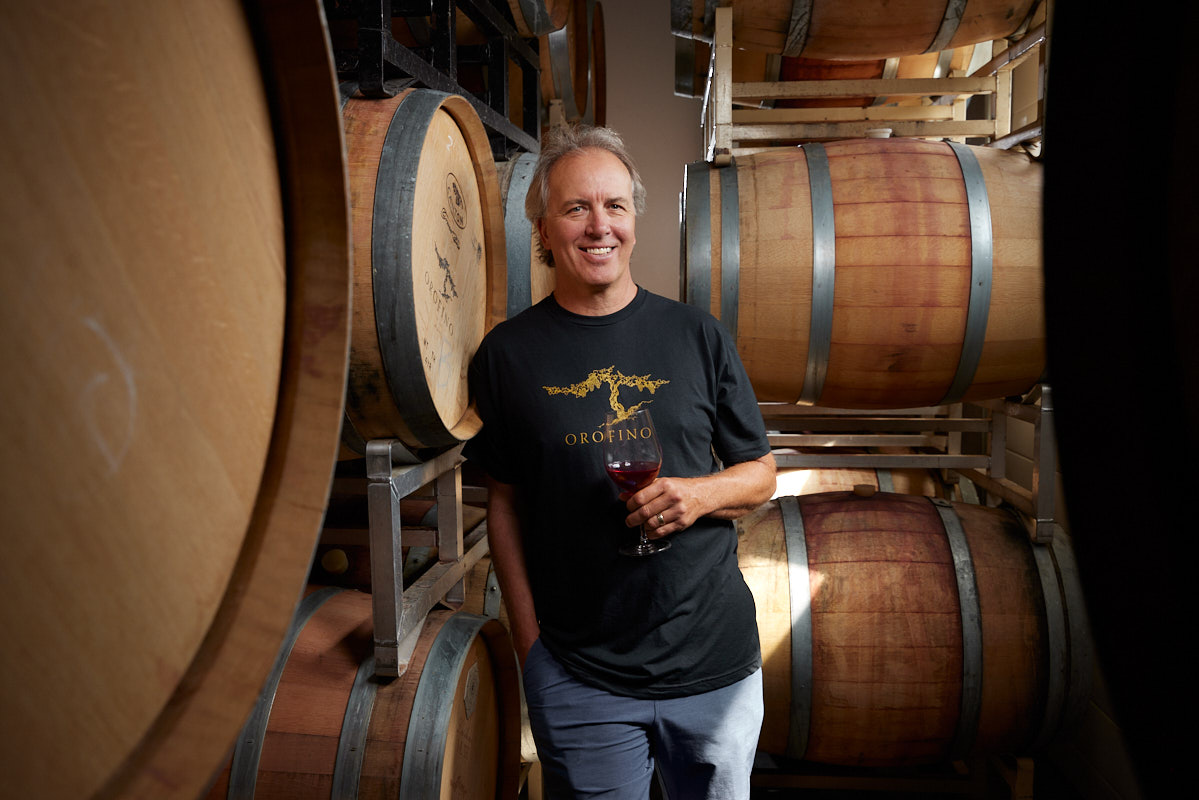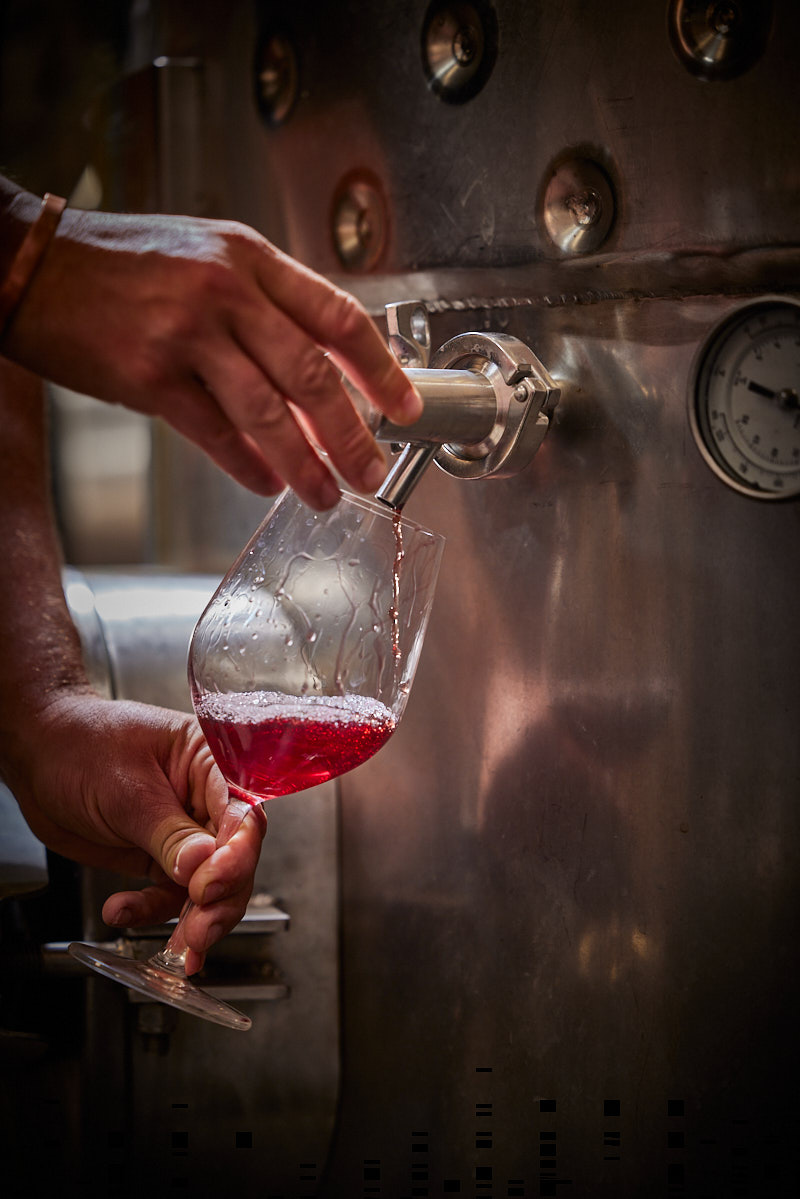 Orofino Purchases Passion Pit Property
Orofino Winery has purchased the 10.45 acre Passion Pit property that sits at the foot of Orofino Mountain on the Cawston Bench in the Similkameen Valley, British Columbia. This aquisition compliments the winery's original 6 acres that was planted in 1989 and purchased by the winery owners John and Virginia Weber in 2001.
3 additional acres next to the winery were purchased in 2015, making the total acreage now owned 19.45 acres. The winery also leases an 8 acre vineyard in Cawston and has 15 acres under long term contracts with 3 other local growers.
"2 acres of Cabernet Sauvignon were planted at the Passion Pit exclusively for us in 2007. We purchased all of the grapes starting with the innaugural 2009 crop. In 2015 we leased the vineyard and have controlled the farming ever since. This past August we had the opportunity to purchase all 10.45 acres." said owner and winemaker John Weber. " We know the quality of wine we can produce from this special site and we are thrilled at the prospect of making more Passion Pit single vineyard wine."
The site features gentle slopes and some serious granite rock. In fact the site used to be a commercial gravel pit. This sun-drenched rocky terroir with slight elevation on the Cawston Bench is surrounded by granite cliffs and sage brush and has all of the ingredients for a premium red grape vineyard. " Back in 2007 we had to choose between planting Syrah or Cabernet Sauvignon. Cab was planted and it proved to be a great decision. Now that we have additional space to plant vines on the property, its our chance to see how well Syrah can do." says Weber.

The potential of this special site is already found in Orofino's single vineyard bottling of Cabernet Sauvignon. "The Cab from the Passion Pit has become a favourite of ours and many of our customers. It is always quick to sell out." Says co-owner Virginia Weber. " We are anxious to plant the remaining acreage to see what we can do from there. Its a world-class site and sits only a five minute walk away from the winery."

The name of the property has been around for a couple of generations. Locals have long called it "The Passion Pit" as the commercial gravel pit also doubled as the local make out spot.
---
Tasting Room Radio, Fishing and Friends - 2019
For the 7th year in a row, radio personality Terry David Mulligan and I are joined by friends Mark Filatow of Waterfront Restaurant in Kelowna and Master of Wine guy Rhys Pender for a weekend of "Fishing, Friends, Food and Fluids". Join in on our conversations about the Similkameen Valley, the BC wine industry, what we are drinking, and of course fishing. For this years episode we stayed right here in the Similkameen Valley.
The Orofino Suites were the home base as we fished my beloved Similkameen River and went hunting for monster trout at a nearby lake. Fish were caught (and released), wines were drank and food consumed. Visit the website link here to listen to the show and hear the latest from our perspectives.

---

The Fishing Show – 2018 edition
Tasting Room Radio and host Terry David Mulligan somehow conjured up another fishing trip. And this time it was on the BIG water! Click HERE to listen to the podcast. Terry, John, Rhys Pender and Chef Mark Filatow talk fishing, food, wine and whats going on with our lives in this small connected industry of BC wine and beyond. 2 days of fishing the waters around Campbell River. Its fun stuff. (John caught the biggest fish!)
---
Orofino named as Top 10 Small Winery in the Country and Top 25 Overall!
We are honoured to have been named as the 9th best performing small winery in the country at the 2018 National Wine Championships! We also were named the 24th best performing winery overall! Great news for our hardworking team! The Wine Align National Wine Championships are the biggest and most prestigious wine awards in the country with a top group of national and international judges. Orofino was awarded 3 Gold medals and 1 Silver medal!

---

Orofino Achieves Green Tourism Gold Level Certification
04.03.2017
We are proud to announce that we have received Gold Level Certification from the world's largest and most credible sustainable tourism certification program.
A thorough independent green audit considered every aspect of Orofino's business practices and special mention was made of our contribution to the local community, our vineyard practices, and unique energy efficiency initiatives taken throughout the years.
Beginning in the UK in 1997, Green Tourism launched its assessment and green certification program as a way to help the tourism industry partners improve their sustainability and become recognized for their efforts. One of the first sustainable tourism certification programs in the world, Green Tourism has remained one of the most sought-after eco-labels and certification programs in the world. The Gold Level Award reflects the top level any business can achieve.
We are thrilled to receive Gold Level Certification. This process both acknowledges our business ethic of the past 12 years but also provides a blueprint of what we can improve on in the years to come.
Stay in Touch!
Sign Up For Our Newsletter
Keep up to date on the latest wine releases, news and events!