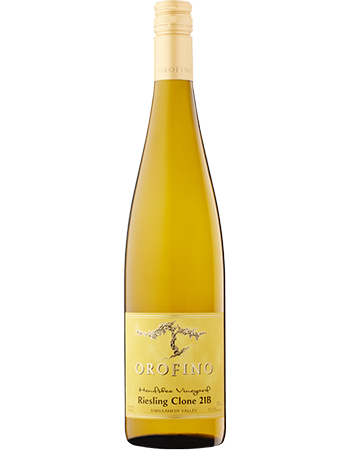 Hendsbee Vineyard Riesling 2021 Clone 21B
Wine Profile
Tasting Notes
This is the third time that we have chosen to focus on producing singular clonal Rieslings from our Hendsbee Vineyard. Clone 21B originates in the Mosel region of Germany and is known for producing wines that are intensely floral and full of minerality. We see some of the same characteristics in this clone grown here in the Cawston Bench. We decided to stop the fermentation to leave some residual sugar balanced by the natural acidity of the grape. Drink now until 2036.
Vineyard Notes
This vineyard is located adjacent to our Home Vineyard and therefore shares many of the same qualities. The Riesling blocks were planted in 2006 and 2008. Cheryl and Lee Hendsbee own the property and we farm the grapes. The flat vineyard soil is quite rich and rockless for 2-4 feet depending on where one digs. But once you hit the rock, it is all gravel and river rock for 100 feet. It would be classified as sandy-loam with considerable organic matter.
Production Notes
Grapes were hand harvested and then gently pressed in our old Wilmes bladder press. The wine was then fermented in 100% stainless tank.
Production
262 cases produced